About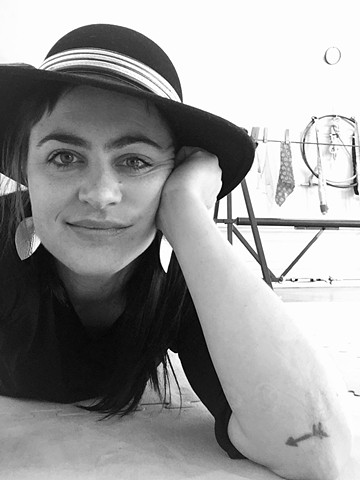 About
ERIN GARBER-PEARSON is an interdisciplinary artist, performer, and educator currently based in Milwaukee, WI. Her interests and skills encompass dioramas, video, costuming, metal fabrication, and a range of circus arts. She has given up trying to categorize.
Garber-Pearson received a Master of Fine Arts with an emphasis in 3D from the University of Arizona in 2011 and completed the Aloft Full Time Training program in Chicago where she specialized in Tightwire Walking in 2016. Her studio practice is a mix of objects, embodied movement, and a lot of unusual equipment.
In 2012 Erin founded the Birds Eye View Circus studio in Toledo, Ohio. She has mentored students and instructors to become skilled artists and storytellers. Erin has produced and directed many full-length shows including Mindscapes (2020), Equinox (2018), Pale Blue Dot (2018), Neverland (2016), and Baba Yaga (2014). She continues to recruit artists of all backgrounds into her art and performance schemes.
Statement
The basis of my work is grounded in somatic learning, a practice of embodying mindfulness, and finding heightened states of play.
While my work is naturally informed by the history of performers in America, I explore themes of traveling through urban spaces, and the micro performances we wage in our daily lives.
Often called a "Renaissance Woman," my work materializes as performance, films, sculpture, or interactive experiments. In an age obsessed with the utility of branding, I honor my truth as a lifelong student of this earth.