About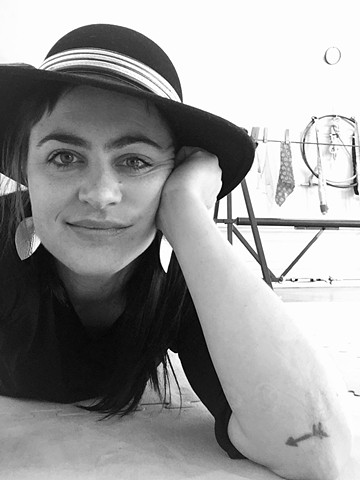 ERIN GARBER-PEARSON is an interdisciplinary artist, performer, and educator currently based in Milwaukee, WI. Her interests and skills encompass metal fabrication, video editing, costuming, and a range of movement practices. She has given up trying to categorize.
Garber-Pearson received a Master of Fine Arts with an emphasis in 3D from the University of Arizona in 2011 and completed the Aloft Full Time Training program in Chicago where she specialized in Tightwire walking in 2016. Her studio practice is a mix of objects, embodied movement, and a lot of unusual equipment. Erin is currently an artist-in-residence at 20 Ton Studios in Milwaukee, WI.
In 2012 Erin founded the Birds Eye View Circus studio in Toledo, Ohio. She has mentored students and instructors to become skilled artists and storytellers. Erin has produced and directed many full-length shows including Mindscapes (2020), Equinox (2018), Pale Blue Dot (2018), Neverland (2016), and Baba Yaga (2014). She continues to recruit artists of all backgrounds into her art and performance schemes.
Statement
I work along two main lines of inquiry, meditative practices that develop heightened states of play, and works which transpose the body into urban places. This is usually expressed through performance films, and sculpture. Each project begins with a specific site, such as the window in an old victorian home, a sprawling highway system, or specific intersection of a city. From here I incorporate embodied movement, stillness, and images from my surroundings to create an intimacy with place which assumes all things are alive and have consciousness.