About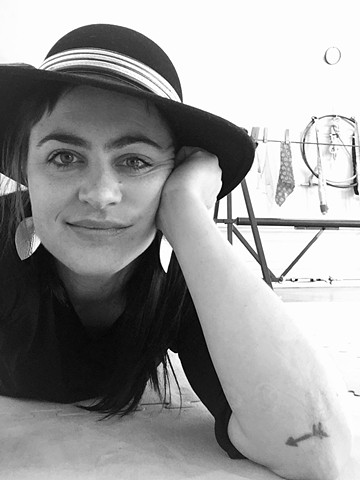 Erin Garber-Pearson is a multimedia artist with a dual focus on immersive performance and sculptural objects. Stemming from her interests in animism, the idea that all objects, places, and creatures are alive and have consciousness, she creates work that explore issues of human resilience and environmental sustainability, particularly in urban spaces.
Influenced by her background in movement and circus arts, Erin strives to bring heightened moments of play into her art practice and life. Her studio practice is a mix of objects, embodied movement, and a lot of unusual equipment. She has shown her work in galleries throughout the country, and been a guest speaker on the topic of artist entrepreneurship and ethics for (YAAW) Young Artists at Work, and The Steinem Sisters Feminist Book Club, among others. Her work has been featured at the Sculpture X Social Practice Conference in Toledo, OH, and in the Women CineMakers Biennial Magazine based in Berlin.
Often called a "Renaissance Woman," Erin is also a welder, tightwire walker, radical feminist, and lifelong student of this earth. She is currently a working artist selling work in galleries and commissions.
In 2012 Erin founded the Birds Eye View Circus studio in Toledo, Ohio until 2022 when she sold the business to 4 of her employees. She has mentored hundreds of students and instructors to become skilled artists and storytellers. Erin has produced and directed many full-length shows including Mindscapes (2020), Equinox (2018), Pale Blue Dot (2018), Neverland (2016), and Baba Yaga (2014).